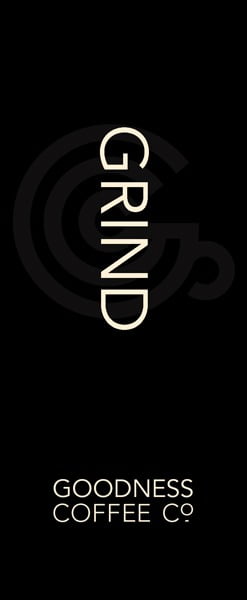 Extra Coarse Grind
Extra Coarse Coffee Grind is commonly used for Cold Brewing methods
Coarse Grind
Coarse Coffee Grind most commonly used for French Press coffee.
Medium-Coarse Grind
Cafe Solo Brewer
Chemex Brewer
Medium-Coarse Coffee Grind used in specialty devices like the Cafe Solo and Chemex Brewers.
Medium Grind
Medium Coffee Grind used in Drip brewing methods.
Medium-Fine Grind
Pour Over Cones
Vacuum Pots
Siphon Brewers
Medium-Fine Coffee Grind used for Pour Over Cones, Vacuum Pots, and Siphon Brewers.
Fine Grind
Espresso Machine
Automatic Espresso Machine
Most common grind, fine coffee grind used for espresso.
Extra Fine Grind
Extra Fine Coffee Grind used for Turkish coffee.
Opening Hours
Mon - Fri   |   8am-1pm
Sat - Sun   |   8am-1pm
Contact
EMAIL
sales@goodnesscoffeeco.com.au
ADDRESS
24 Old Coach Road
Aldinga, South Australia 5173